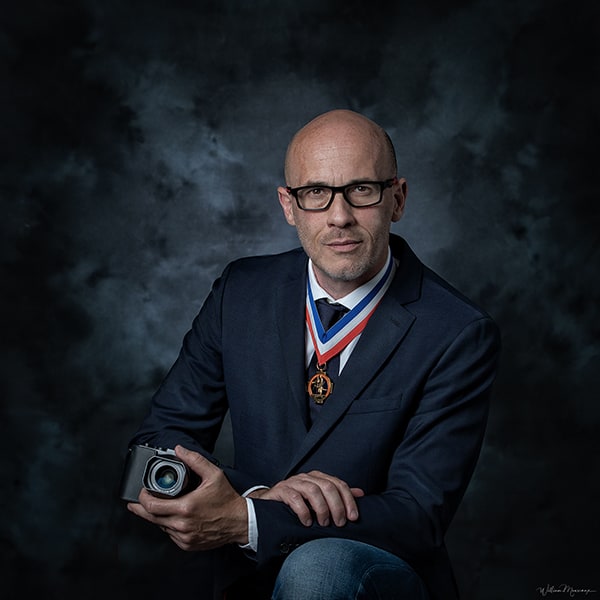 William Moureaux
France

Founder and Artistic Director of the Moureaux Photography Studio in Montpellier, photographer William Moureaux has been recognized by his peers nationally and internationally.
This is evidenced by the numerous awards obtained around the world. William Moureaux works in portrait, wedding, aerial, underwater, industrial, commercial, event photography, …

In November 2017, he was appointed Master Qualified European Photographer (MQEP), the highest European photographic distinction, issued by the European Federation of Photography (FEP).
All his skills in the various fields of photography have allowed him to obtain the coveted title of «d'Un des Meilleurs Ouvriers de France 2019», option Art Portrait.
To date, he is the only French photographer to have received these two awards, MQEP and MOF.

Member of the national board of the FFPMI (French Federation of Photographers and Image Professions), thanks to his function as head of the Images Commission, he is in charge of the organization of the Portrait Artist of France competition awarded every two years. Because of his duties within the professional organization and the titles obtained, he is also a reference in the world of photography professionals, since William Moureaux is a regular judge for various national competitions: European Summer Portrait Contest, European Photographer of the Year (FEP)).

After several selections in the French Team of Photography, in various categories, he has been Captain of the French Team since 2017.

Today, the transmission and defence of this profession is essential.
Challenged by the advent of digital technology, photography must regain its importance.